Reading Time:
6
minutes
Bitcoin (BTC) was first introduced in 2008. Since then, it has become the most popular and valuable cryptocurrency in the world. The development of Bitcoin has also led to the creation of many other cryptocurrencies. However, some people believe that Bitcoin is the only cryptocurrency that has the potential to succeed. These people are called Bitcoin maximalists.
In this article, we will explore the definitions of the fanaticism towards BTC and other digital assets, and its impact on the industry.
Article Summary
🚀 Bitcoin maximalists believe that Bitcoin is the sole cryptocurrency whose value will continue to increase in the future. They do not believe in the potential of other cryptocurrencies.
👨🏻 Figures like Michael Saylor and Jack Dorsey are referred to as Bitcoin Maximalists.
😈 Crypto Tribalism is a community that supports a particular crypto asset, often resulting in extreme enthusiasm for that asset and creating a tribal mentality towards other crypto assets.
⚔️ Crypto Tribalism gained prominence in 2017 when tensions between the Bitcoin and Bitcoin Cash communities came to the forefront.
What is Bitcoin Maximalist?
Let's begin by discussing Bitcoin Maximalists. Who are they? Bitcoin Maximalists firmly believe that Bitcoin surpasses all other digital assets. They hold the view that Bitcoin is the sole cryptocurrency with the potential for sustained future growth.
According to Pete Rizzo, an editor at Bitcoin Magazine, Bitcoin Maximalists have various principles:
Bitcoin is the world's first non-state monetary system. All other crypto assets compete with Bitcoin based on its existence, and none offer long-term advantages without trade-offs.
Investing in other cryptocurrencies should be discouraged.
Bitcoin's potential knows no bounds, limited only by human ingenuity. Anything achievable by other digital currencies can be replicated by Bitcoin or centralized financial alternatives.
The Origins of the Term "Bitcoin Maximalist"
There is no set date for when the term "Bitcoin Maximalist" originated. However, people believe that the term was coined around 2013 by Mike Hearn, a Bitcoin developer and former Senior Software Engineer at Google. Notably, the label "Bitcoin Maximalist" was later applied to Ethereum's founder, Vitalik Buterin, who was referred to as a Bitcoiner in 2014.
Types of Bitcoin Maximalist
Only invests in Bitcoin
Believes that Bitcoin will become the "digital gold" of the future
Considers Bitcoin to have the largest market capitalization and ecosystem compared to other cryptocurrencies
Supports the idea that the success of digital currencies depends on a blockchain network
Believes Bitcoin is already well-established in terms of system and fundamentals compared to other crypto assets
They also believe Bitcoin will become the global reserve currency, replacing fiat currencies like the U.S. dollar
From these traits, a subset of Bitcoin users has emerged, known as Bitcoin Maximalists, who exhibit a distinct skepticism towards other cryptocurrencies. Even some prominent individuals are tagged as Bitcoin Maximalists.
Notable Figures Embracing Bitcoin Maximalism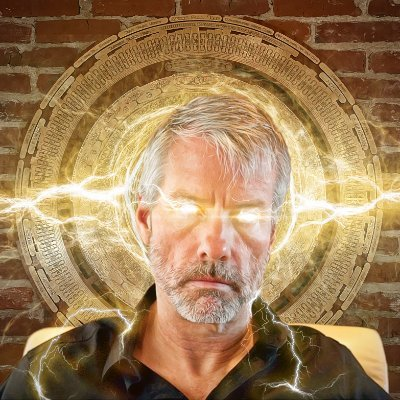 Several prominent individuals are closely associated with Bitcoin Maximalism, including Michael Saylor, the Executive Chairman of MicroStrategy, Jack Dorsey, the co-founder of Twitter, Adam Black, CEO of Blockstream, and even Robert Kiyosaki, the author of "Rich Dad Poor Dad."
For example, through his company MicroStrategy, Michael Saylor owns one of the largest amounts of Bitcoin, holding 140,000 BTC as of June 2023, worth around $3.8 billion. After stepping down as CEO, Michael Saylor posted a tweet on Twitter (now called X), which read:
"In my next job, I intend to focus more on #Bitcoin," – Michael Saylor
In line with Michael Saylor, Jack Dorsey also issued a firm statement about his belief in Bitcoin. In an interview with The Times of London in 2018, he stated:
"The world ultimately will have a single currency, the internet will have a single currency. I personally believe that it will be Bitcoin," Jack Dorsey.
Notably, Jack Dorsey and renowned rapper Jay-Z made headlines by acquiring Qala, an initiative aimed at training Bitcoin technicians and promoting Bitcoin adoption in Africa. This acquisition was facilitated through Btrust, a nonprofit Bitcoin organization founded by Jack and Jay-Z.
This kind of fanaticism for a single asset, such as Bitcoin, has resulted in the development of the term Bitcoin Maximalist.Interestingly, a comparable concept has emerged for cryptocurrencies other than Bitcoin: "Crypto Tribalism." This term exhibits certain parallels with Bitcoin Maximalism, which we will discuss further in the next section.
What Is Crypto Tribalism?
Crypto tribalism, also known as blockchain tribalism, refers to groups of people who strongly believe in the ideology of a particular cryptocurrency. This belief can become extreme fanaticism for that particular cryptocurrency, leading to tribalism toward other digital currencies.
The Origins of Crypto Tribalism
The rise of tribalism in crypto and blockchain is caused by people or groups fixated on one asset. This can spark emotional reactions that create a fear of missing out (FOMO) in others.
Given the relative novelty of crypto and blockchain technologies, strong emotional attachments can develop, making it challenging to manage these sentiments. Consequently, early investors in a particular asset may appear intolerant of alternative assets.
Drivers of Crypto Tribalism
Cryptocurrency can experience rapid growth because of its large following. In 2023, it's estimated that there are about 420 million people worldwide who invest in crypto.
It's no surprise that with such a vast number of investors and a variety of crypto assets available, individuals tend to favor a specific project and remain devoted to it. This ultimately creates a sense of tribalism among different assets. Factors that contribute to crypto tribalism include:
Strong incentives to remain loyal to specific projects; these incentives are mostly monetary in nature.
Deeply-held beliefs and ideologies, particularly when the chosen crypto asset plays a significant role in real life.
An even more extreme driving factor is that some people want projects they didn't choose to fail or to be labeled as destined to fail.
The thinking of being "exclusive" can cause heated debates and may divide the community, making it hard for new technologies to be accepted.
Crypto Projects with Fanatical Communities
Among the many cryptocurrency projects available, some have developed their own loyal followings, including certain assets or projects:
Bitcoin Maximalists (BTC)
Ethereans (ETH)
Litecoiners (LTC)
Cardano Fans (ADA)
BNB-Coin Believers (BNB)
Case Study of Crypto Tribalism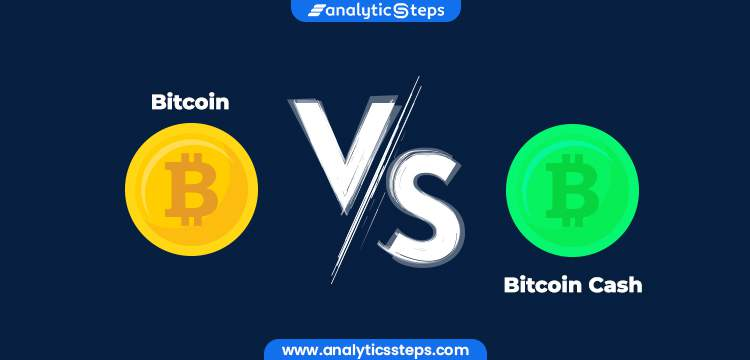 The case of tribalism between Bitcoin and Bitcoin Cash stands a notable example in the crypto space. The conflict stemmed from differing views on how to scale the bitcoin blockchain-whether to stick with bitcoin's approach of using off-chain scaling solutions like the Lightning Network, or to increase the block size as advocated by the "big blockers."
After much debate and no consensus, the big blocker group decided to fork bitcoin and create bitcoin cash on August 1, 2017. This allowed both parties to scale their respective blockchains as they saw fit.
However, as time passed, each camp continued to attack the other, claiming that their asset was superior. This is a classic example of crypto tribalism, where the die-hard supporters of each cryptocurrency engage in sometimes toxic rivalries that impede the constructive development of the technology.
Brad Garlinghouse, the CEO of Ripple, has commented on this tribalistic behavior, stating that it could hamper the growth of the entire crypto industry. He said, "Tribalism around bitcoin and other cryptocurrencies is holding back the entire $2 trillion market. I own bitcoin, I own ether, I own some others. I am an absolute believer that this industry is going to continue to thrive,"
Read More: What is Bitcoin Cash (BCH)? The Peer-to-Peer Electronic Cash
The Differences of Bitcoin Maximalist and Crypto Tribalism
| Bitcoin Maximalist | Crypto Tribalism |
| --- | --- |
| Focused solely on Bitcoin | Concentrating on alternative cryptocurrencies rather than Bitcoin. |
| Focus on Bitcoin fundamentals | Having a strong emotional connection to a specific cryptocurrency or blockchain project. |
| Skeptical of the value or potential of alternative cryptocurrencies. | Intention to escalate conflict between crypto communities |
| Committed to holding Bitcoin as a long-term investment. | Focus on short-term investments and tends to be reactive |
Bitcoin Maximalist can be considered a form of crypto tribalism, but not all tribal behavior is Bitcoin Maximalist in nature.
Conclusion
Both Bitcoin Maximalism and Crypto Tribalism have their respective pros and cons, depending on the perspective from which they are evaluated. Bitcoin maximalists can serve as effective advocates to raise awareness about investing in Bitcoin, which is seen as a valuable asset for the future. Similarly, crypto tribalism can create a high level of loyalty within its community, allowing each member to play a major role in the development of their chosen project.
However, the seemingly selfish and overly superior nature of both can have a negative impact on the growth of the crypto industry. For example, behaviors such as rejecting new innovations, being resistant to criticism, and being unwilling to be evaluated or consider alternative solutions can hinder the industry's progress. That's why it's important to be rational in our assessments and actions.
Ideally, collective collaboration and a solution-oriented mindset should prevail to ensure the healthy development of the crypto ecosystem.
References